How Biden Is Trying to Help Working-Class Voters in Red-State Alabama - The New York Times
"Watching what happened in Georgia has given people a lot of hope," said Kathleen Kirkpatrick, the political director of Hometown Action, a statewide activist group. "What Stacey Abrams did started a decade ago and took a lot of help. So let's think about where we are on that path."
'An extraordinary thing' - East Alabama Mask Makers unite to help protect community - Opelika-Auburn News
"We have to take care of our people on the front lines because they have to stay healthy to take care of us," one of the group's main organizers, Warren Tidwell, said. "That goes back to the fact that we are in this together."
Tidwell, a community organizer who heads the East Alabama chapter of Hometown Action, first realized the issue when his friend David Kelley of Beauregard expressed a need. Kelly requires a mask for health reasons unrelated to the coronavirus, but with masks in such short supply, he was having trouble finding them.
Auburn community creates homemade masks amid COVID-19 for medical workers - WBRL
"I saw an immediate need for it and once it got set up and once it started going, it actually grew out of Auburn and groups have now been set up in Huntsville as well as Tuscaloosa and soon to be Montgomery and working with a group in Birmingham that's doing great work there as well," says Warren Tidwell, Hometown Action Community Organizer.
Coronavirus in Alabama: How to help, how to get help - AL.com
Hometown Action - a social justice group focused Alabama's rural, small towns is creating a network of community care teams to make sure needs are being met and that no one feels isolated during the pandemic.
Neighbors helping neighbors: a list of coronavirus mutual aid efforts in the South - Scalawag
Hometown Action, a multi-racial, working class collective of small town and rural Alabamians, is creating a network of community care teams across the state. They're hosting digital healing spaces to combat social isolation, organizing a policy advocacy team, and forming a community response system to implement mutual aid for those most in need.
Alabama moves closer to transgender healthcare ban for minors - NBC News
"As long as we are able to do what we need to do to make sure she has the care that she needs," [Hometown Action Executive Director Justin] Vest said, "I'm committed to staying here, fighting like hell to overturn this and electing people who are going to actually stand up for LGBTQ Alabamians, because everyone in this state deserves better."
How the last presidential election changed rural organizing in the South - Facing South
"No one was organizing in a lot of these rural communities and small towns, which are the places I grew up and lived most of my life," said Justin Vest of Montevallo, Alabama. In 2017, he started a rural organizing collective in his state called Hometown Action, which aims to build inclusive and sustainable communities through multiracial working-class organizing and leadership development.
This new generation, working for the most part outside partisan politics, plans to be there for the long haul. "We're not just showing up in an election year, knocking on your door," said Vest. "We're showing up all the time, and asking for your input on an issue."
Alabama Senate committee approves bill to ban gender change therapy for minors - ABC 33/40
[Hometown Action's Executive Director] Justin Vest drove from Shelby County to tell the committee about his nine-year-old daughter..."We've been hopeful that once she gets to a point, assuming she feels the same way, that we can get on puberty blockers and start that process," Vest told ABC 33/40. "And I don't know what the option is. I'm terrified, as I said to the committee. There are terrible statistics for trans youth as far as depression and suicide when they can't access the care they need."
ICE: You're Not Welcome in the South - Common Dreams
The South is the most diverse region of the country, with a Latinx population of more than 22 million. Our rural communities are being revitalized by immigrants, who have often been recruited to move here by big agricultural and food processing companies, to do back-breaking work for substandard wages. 
These are some of the hardest-working and most courageous people I know. They are our friends, neighbors, and co-workers, and we will stand with them.
It is only through fear and corruption that right-wing extremists maintain their grip on power in our states. And I, for one, am sick of it. 
Hometown Action Plans Back to School Bash - Gadsden Times
Savannah Miles is lead organizer for Hometown Action's new local chapter, and said, "Our goal is to build people-power and develop local leaders who can make the change our communities want and need.
"First, though, we want to highlight what our community has already created for ourselves," she said. "That means showcasing the strong network of organizations who have been doing good work in Gadsden for a long time. It also means coming together to celebrate each other, especially the parents, teachers and students who are working hard to ensure a successful school year."
Why I STAY in Appalachia - Our Future
At STAY I didn't have to prove to anyone – not even myself – why I chose to come home. I found solidarity, strength, and understanding in the people who know that living here isn't a sacrifice, but a source of power.
And even though we're now separated by hills and hollers and highways, I am starting to see that power all around me. It bubbles up in the spring that fuels my favorite swimming hole. It's drawn from the roots of my great-great grandfather's fig tree. It's flowing through the pipes of my $400/month two-bedroom. I hear it interwoven in the Southern drawls and Spanish dialects at the Trade Day flea market, in the banjo and guitar licks of Bluegrass Thursdays in my dad's basement, in the silent acknowledgment at Walmart between another queer and myself (the "gay gaze," I like to say).
Above all, I see that power in the leaders and members of Hometown Action and other groups in the People's Action network. Much like the folks at STAY, we are determined to make small towns and rural communities happier, healthier, and more inclusive places to live.
Medicare For All is the Next Step in the Fight for Reproductive Justice - AL.com 
With similar trends across the South, it is clear that action on the federal level must be taken if we're to win the health care we deserve including full spectrum reproductive and sexual health care for people in Alabama.
Despite their rhetoric, these policy decisions do not square with the "family values" claimed by most conservative leaders representing fly-over regions of the country. I know that traditional, rural, and Southern values are manifested differently for each of us. As a daughter of west Alabama, my position on abortion is rooted in very Southern conceptions of self-ownership and care for loved ones.
Protesters Pressure Carbon Hill Mayor to Resign - The Crimson White
Rawsy McCollum, a longtime resident of Carbon Hill, said Chambers' comments were a "scar" on the city that cannot be removed and that anyone who cannot equally represent all of their constituents does not belong in public office. 
Some of the organizers were able to meet with Chambers before the city council meeting and voice their demands. They said that Chambers was willing to consider a nondiscrimination ordinance to protect the LGBTQ community but he would not resign. 
Savannah Miles, a member of Hometown Action, an Alabama social justice group, said she appreciates the council members that stepped down, calling their resignation a sign of "solidarity" with those who are offended by Chambers' remarks. 
Activists Call for Resignation of Mayor Who Posted About Killing Gays - Advocate
Hometown Action, a social justice group where Girten is a board member, and LGBTQ group Equality Alabama have started a petition on ActionNetwork.org calling for Chambers to resign.
"Given the outrageous and violent nature of your remarks, I do not believe it is possible for Carbon Hill or Alabama to move toward reconciliation and healing with the LGBTQ community until you resign," the text accompanying the petition reads in part. "Only then can the city effectively take steps to ensure the protection of its LGBTQ residents."
Girten, LGBTQ Group Pushes for Chambers to Go - Daily Mountain Eagle
In addition to wanting Chambers to resign, Hometown Action wants "Carbon Hill to do something to show they care about the people in their population who are gay and lesbian." 
Most of Alabama is without laws that protect gay, lesbian and transgender people from being fired from their jobs and and evicted from housing, due to sexual orientation or gender identity, Girten said, noting Birmingham and Montevallo have passed those protections — but much of the state has not. 
The 'Secret Sauce' for Southern Organizing - Nation of Change
The other big thing is that we are focused on winning governing power. We recognize the short-term needs, but we aren't getting so caught up in putting out every single fire that we lose sight of organizing enough power to change things long-term. That's our approach to reproductive justice. There are advocates in the state who fundraise for or perform abortions, and we need them — but Hometown Action is doing the long-term movement building that will change the conversation and political landscape around abortion in Alabama for good.
An Alabama Mayor Blamed Facebook for His Own Homophobic Comments - MTV News
LGBTQ+ organizations have also called for Chambers to step down, HuffPost reports. Equality Alabama and Hometown Action created an online petition asking for the mayor to step down and the Human Rights Campaign's Alabama group spoke out against the "horrifying, unconscionable and unacceptable" remarks in a Facebook post. "LGBTQ people face disproportionate levels of violence and harassment in their daily lives — a fact that is especially true in Alabama, where there are no statewide LGBTQ-inclusive non-discrimination or hate crimes laws," the post read. "We can and should expect our elected officials to represent all of us, or at the bare minimum, to protect us. Despite his subsequent apology, this is wholly inappropriate behavior, and Mayor Chambers must be held to account."
Alabama LGBTQ Groups Start Petition to Oust Carbon Hill Mayor - WBRC Fox6
New fallout from comments made online by Carbon Hill Mayor Mark Chambers. On Wednesday, two Alabama LGBTQ advocacy groups started a petition calling for his resignation. In just a few hours, the petition organized by Equality Alabama and Hometown Action, garnered more than 100 signatures. 
Motivation for the petitions stemmed from a now-deleted Facebook post by Chambers. The post read, "We live in a society where homosexuals lecture us on morals, transvestites lecture us on human biology, baby killers lecture us on human rights and socialists lecture us on economics."
Boycott or Not? Many Organizers in Abortion Ban States Say "No" - Nonprofit Quarterly
"Alabama's law is a direct consequence of progressives' collective decision to disinvest in the South and cede an entire region to the Far Right…The South I know is the one where people of color, queer and nonbinary folk can come together with country folks, people on the Gulf and in the foothills of Appalachia, to share our strengths, not our prejudices. We come together to take back the spaces we love and change the things that are hurting us."
Hundreds protest Alabama abortion ban - NBC News
Hundreds of demonstrators marched to the Alabama Capitol on Sunday to protest the state's newly approved abortion ban, chanting "my body, my choice!" and "vote them out!"
The demonstration came days after Gov. Kay Ivey signed the most stringent abortion law in the nation— making performing an abortion a felony in nearly all cases unless necessary for the mother's health. The law provides no exception for rape and incest.
'All our warfare': Hundreds take to the streets in Alabama in abortion ban protest - USA Today
Activists from the ACLU of Alabama, URGE, Ordinary People's Society, Hometown Action and Yellowhammer Fund — which pulled in thousands of dollars in donations this week — spoke to the protesters.
Leaders said the event, which had flashes of solidarity, dissatisfaction and outright rage, served as a well-attended kickoff for the advocacy groups looking to build support ahead of their legal battle with the state.
Alabama won't roll over to the rising tide of hate - Our Future
The South I know is the one where people of color, queer and nonbinary folk can come together with country folks, people on the Gulf and in the foothills of Appalachia, to share our strengths, not our prejudices.  We come together to take back the spaces we love and change the things that are hurting us.
This South is not just possible, it's real – these are my friends. And this the South that Hometown Action is working to make visible.
Hometown Action endorses Tabitha Isner for AL Democratic Party Chair - Bama Politics
Today, Hometown Action proudly announces its endorsement of Tabitha Isner for Chair of the Alabama Democratic Party.
"Ms. Isner is one of the few candidates who ran for elected office in 2018 who took the time to listen to the needs of her constituents–regardless of party–and sought to address those concerns directly. She has demonstrated that when we lead with values and organize around solutions, not sides, we can grow our base of engaged citizens across race, class, and even partisan affiliation."
Local artists and businesses join forces to raise money for tornado survivors - WRBL.com 
"This is really personal for me. This being in our home county. I've been down there with the people, I've been down there with the families that were affected and the experience I had when it comes to Rural Disaster Recovery is that it doesn't take long to be forgotten about," Warren Tidwell with Rural Disaster Recovery Network said.
Rural disaster recovery network is partnering with the nonprofit Hometown Action to oversee that the funds will benefit those directly effected by the storms.  The rural disaster recovery network representative says with the money donated, he hopes to create small grants for the families in need, as well as continue coordinating with local agencies.
Big Relief Groups Take Donations, Grassroots Groups Do the Hard Work - The Macon Telegraph
Big relief groups come in and take donations after disasters, leaving grassroots groups to do the hard work of recovery after they're gone — but local groups often don't have what they need to help people recover. That's why Hometown Action set up the Rural Disaster Recovery Network, to help local nonprofits connect with skilled volunteers.
Autopsy Report: Alabama Democrats On What Went Wrong in 2018 - AL.com
Hometown Action is focusing on progressive causes in rural Alabama. KC Vick, a community organizer for Hometown Action, said they aren't deterred by Democratic losses on Tuesday.
"I'm optimistic about Hometown Action and other frontline groups building collective power to take back our state and build communities where we can all thrive. We do that work every day. Not only in an election year."
Progressives Try a New Kind of Campaigning in Alabama - The New Yorker
Over the weekend, around a dozen progressive volunteers fanned out in the tiny Alabama town of Wetumpka to do last-minute polling before the midterm elections. They had been gathered together by the organization Hometown Action, a nonpartisan group founded by a community organizer named Justin Vest, which canvasses and registers potential voters in the state's rural areas. Two young organizers, Dana Sweeney and K. C. Vick, were in light fall jackets as they passed out flyers and cards promoting the three candidates, all female, whom Hometown Action was endorsing: the Democrats Kari Powell and Cara McClure, for the state Public Service Commission, which regulates local utilities, and the Democrat Tabitha Isner, for Congress. 
Why Alabama is the Future of the Progressive Movement - Common Dreams
As someone who's been oppressed due to my skin color and veteran status, I do my best to serve my country in the name of social justice through organizations such as Hometown Action—a local grassroots group through which I've knocked on hundreds of doors to ask what the biggest problems are for my fellow Alabamians. What I've found is that top voter concerns in Alabama revolve around everyday struggles like keeping the lights on and affording medicine. 
Hometown Action Endorses Isner - Alabama Political Reporter
"There is so much at stake for Alabama in these midterm elections." said Hometown Action Executive Director Justin Vest. "We are looking for bold, progressive candidates who will stand up for Alabama's working families, and our members in District 2 enthusiastically endorse Tabitha Isner for Congress."
"Empowering local communities around the issues which matter to them is critical to re-establishing a functional democracy in the region," said Isner.

Don't Exploit Rural America - The Youngstown Vindicator
Volunteers with Hometown Action, a new group organizing a multiracial constituency of working-class people in small towns and rural communities, have knocked on thousands of doors throughout Alabama. They're asking about which issues matter most to local residents, and who they believe is responsible for their problems.
Even in the most conservative counties, we found that most people don't blame immigrants for their problems – even if politicians do.
The Growing Grassroots Movement to Make the South Safer for LGBT People - BuzzFeed News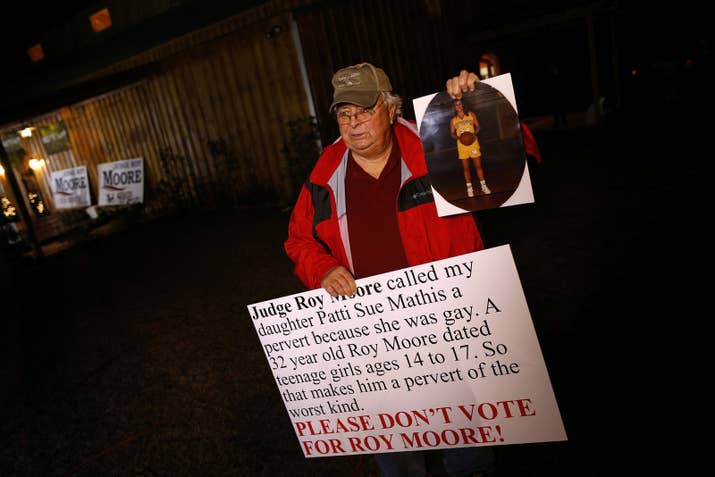 "There's almost an element of defiance for me in claiming my home," Dana Sweeney, 23, told me. I met him and two other young queer volunteers from Hometown Action at K.C. Vick's house in Montgomery on a sticky Sunday night.
The organizers I spoke to at Vick's apartment are door-knocking and phone-banking and taking selfies on the state Capitol steps with a mixture of fearlessness and realism. "We don't have a choice."
Poverty and Proficiency: MPS' Biggest Obstacle May Lie Outside the School System - The Montgomery Advertiser
Hometown Action member Beth Cox spoke of the difficulty of being a single mom in Montgomery while working two jobs and helping her daughter earn a seat in "one of the best elementary schools in the state," an outcome that ultimately relied on pure chance. 
"I've sweated over late projects, lack of field trip money. I've washed uniforms in the sink, dried them with a hairdryer and hoped that would be good enough for the next morning." 
No One Really Understands the South - The New York Times
Dana Sweeney, a young organizer in Montgomery with Hometown Action, which does nonpartisan canvassing in small towns and rural areas, said the group's priorities of racial justice, gender equity, access to health care and environmental justice weren't out of place in those communities. 
New Social Action Group Forms in Montevallo - Shelby County Reporter
Justin Vest, Hometown Action's founder and executive director, is one of those University of Montevallo products who left town after he left school but was drawn back by the magnetism of this little college town. Vest came back with a mission.